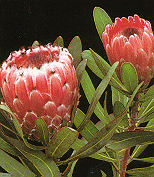 Hawaii Cooperative Extension Service
A Newsletter for the Professional Landscape, Floriculture, and Ornamentals Industries
LIST OF ISSUES

Kenneth W. Leonhardt, leonhard@hawaii.edu
Extension Specialist in Horticulture

Jay C. Deputy, deputy@hawaii.edu
Education Specialist
---

Upcoming Events

University of Hawaii

Local Organizations of Interest

Related Sites

Miscellaneous
---

This newsletter is produced in the Department of Tropical Plant and Soil Sciences, a unit of the College of Tropical Agriculture and Human Resources (CTAHR), University of Hawaii at Manoa, as a participant in the Cooperative Extension Service of the U.S. Department of Agriculture. CTAHR is Hawaii's Land Grant institution, established in 1907, from which the University of Hawaii developed.

For information on the CES tropical plant and soil sciences programs or to receive future copies of this newsletter, please contact:

Kenneth Leonhardt
Department of Tropical Plant and Soil Sciences, University of Hawaii
3190 Maile Way, St. John 102
Honolulu, HI 96822-2279 USA



Mention of a trademark, company, or proprietary name does not constitute an endorsement, guarantee, or warranty by the University of Hawaii Cooperative Extension Service or its employees and does not imply recommendation to the exclusion of other suitable products or companies. Caution: Pesticide use is governed by state and federal regulations. Read the pesticide label to ensure that the intended use is included on it, and follow label instructions.

The UH-CTAHR Cooperative Extension Service and the U.S. Department of Agriculture cooperate in presenting to the people of Hawaii programs and services without regard to race, sex, age, religion, color, natural origin, ancestry, disability, martial status, arrest and court record, sexual orientation, or veteran status. The University is an equal opportunity, affirmative action institution.



Kent Kobayashi, kentko@hawaii.edu
Dept. of Tropical Plant and Soil Sciences, CTAHR, Univ. of Hawaii





...Return to Horticulture Digest...