These are images from our trip to South Africa, seeking natural enemies of the Erythrina gall wasp (Quadrastichus erythrina) and the geographic origin of this insect that has rapidly spread throughout the Indian Ocean and Pacific Ocean islands.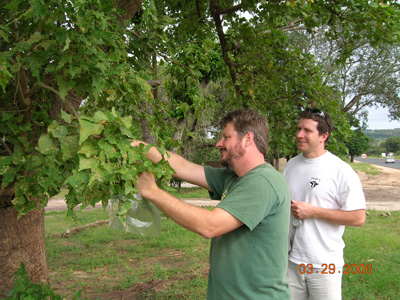 Wright & Rubinoff sampling Erythrina lysistemon in SA.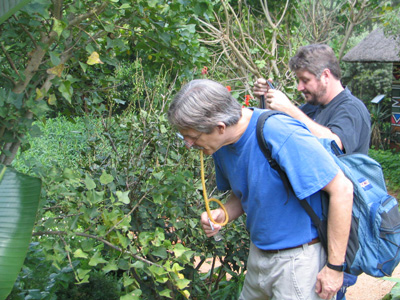 Messing & Wright sampling for gall insect parasites.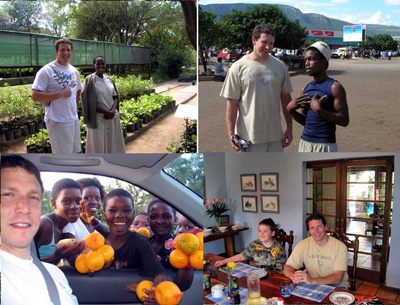 Dan's large following in SA.

Russ sampling galls at the East London Harbor, SA.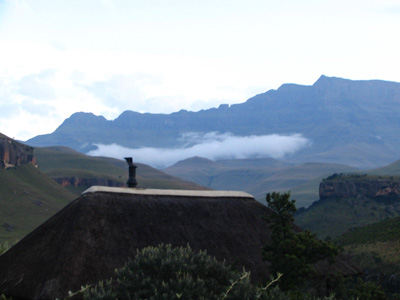 Drankensburg, SA - a rather pleasing sampling site!

Large galls on Erythrina abyssinica, Pietermaritzburg Botanic Garden, SA.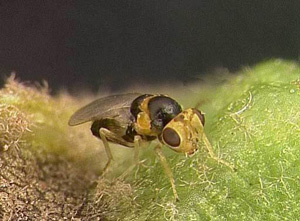 The culprit - Quadrastichus eyrthinae from Hawaii, female walking on galled leaf. (Photo: M. Tremblay).

A potential biocontrol agent - Aprostocetus sp. (Photo: Walter Nagamine, HDoA).